$36 million runway rebuild underway at Buffalo Niagara International Airport
From Buffalo Business First
By Jacob Tierney, Reporter
It's been more than 40 years since the last substantial rehabilitation of the runways at Buffalo Niagara International Airport.
That's changing. Work is underway to restore and upgrade the airport's main runway. The project will be done in phases, and will eventually tackle both runways.
The total price tag is about $36 million.
"It is well overdue, and it is a comprehensive runway project, where we're doing a lot of the maintenance and modernizing the facility," said Helen Tederous, director of public affairs for the Niagara Frontier Transportation Authority.
Union Concrete is the lead contractor on the project, which includes full-depth reconstruction of the underlying concrete and asphalt replacement.
All of the runway lights also need to be replaced. Frey Electric is handling that aspect of the work.
It's a complicated job, said Ron Solazzo, Frey's project manager for the airport work.
Runway lights need to be installed at the perfect elevation and exactly match the grade of the runway to ensure they don't interfere with planes.
"There's a ton of coordination that needs to be done," Solazzo said.
Instead of standard wiring, the runway lights use stainless steel wiring that runs underground. The project will replace the existing incandescent lights with longer-lasting LEDs.
In total, the project will involve installing about 700 lights throughout both runways.
There are between 10 and 20 Frey employees working on the project alongside teams of other contractors.
Frey has worked with the NFTA and the airport in the past, including on the major terminal upgrade that was completed in 2021.
"We like to gravitate toward those larger jobs, because we feel that we run them well," company Operations Manager Anthony Sciandra said.
The NFTA does not start this type of project lightly, Tederous said. Rebuilding one runway means all planes must use the other for the duration of the work, but the change isn't expected to cause any flight delays.
Flight paths have been altered, and the NFTA has announced that residents in neighborhoods that don't often see or hear planes will encounter more than usual in the coming months.
"Buffalo has a very short constructions season as we all know, so this is something that is just really essential for maintenance and for future goals for the airport," Tederous said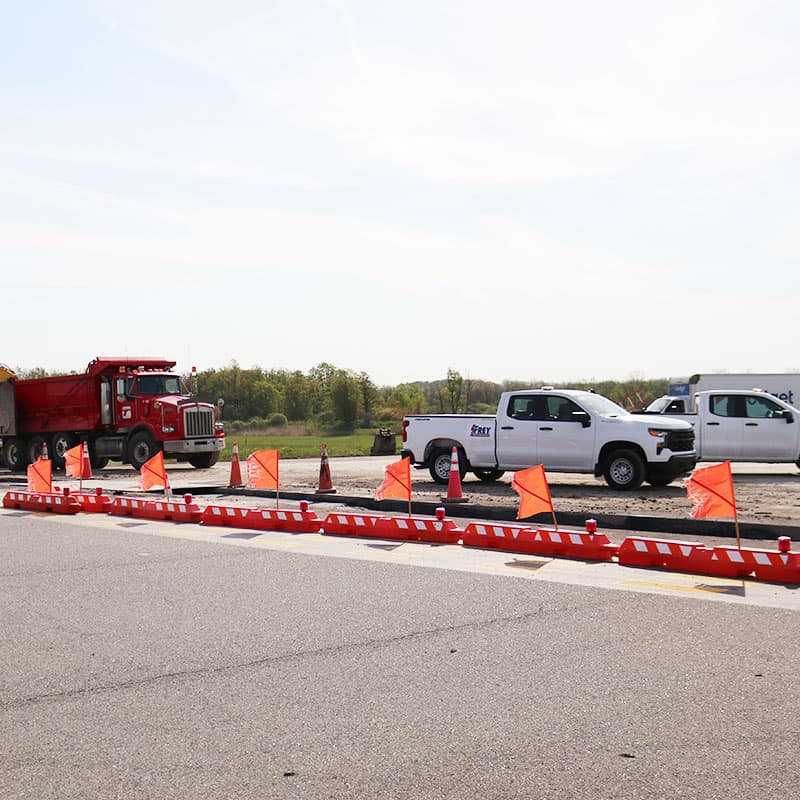 Do you have a project in mind?
Request a complimentary consultation with one of our experts.
"*" indicates required fields