Orchard Park, NY
ADPRO Sports Training Center
Top Facility in the League
The ADPRO Sports Training Center at One Bills Drive underwent a significant renovation and expansion. The space includes dedicated areas for the teams' athletic training, strength and conditioning and sports science departments.
A new 26,000 SF two-story structure was added as well as 16,000 SF of renovated space. The state-of-the-art facility includes sleep pods, a yoga studio and massage rooms and has been dubbed as tops in the NFL.
PROJECT METRICS
450 Total LED Light Fixtures
Doubled Transformer Capacity
26,000 SF expansion
100 new workout machines
Sound System w/ max 130 decibels
Cryotherapy Reaching -197.5 degrees Fahrenheit
100,000 man hours
Over 130 construction workers daily
Communications
Data
Fire Alarm
Lighting
Power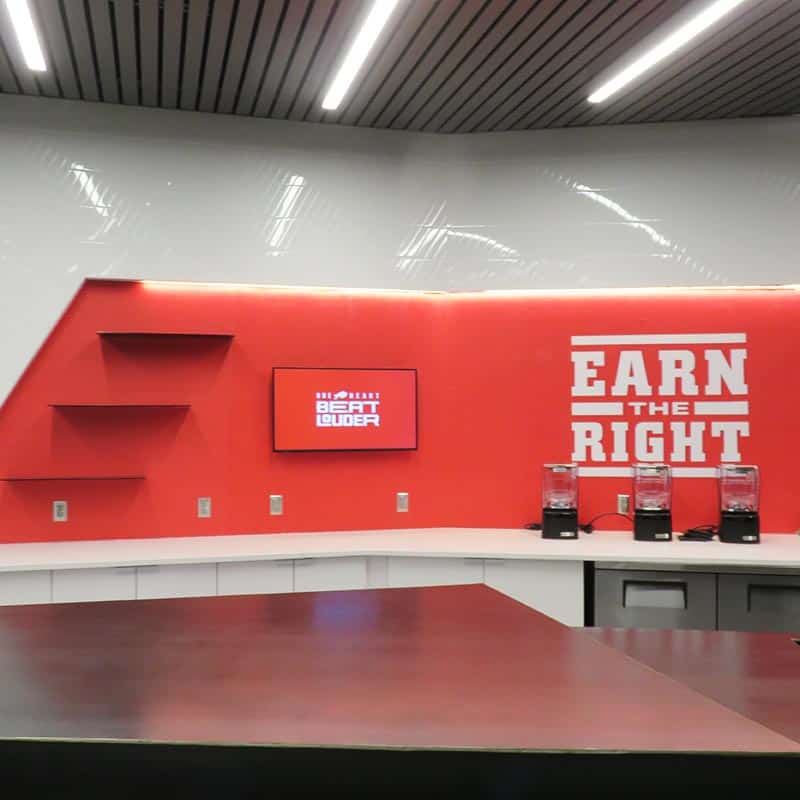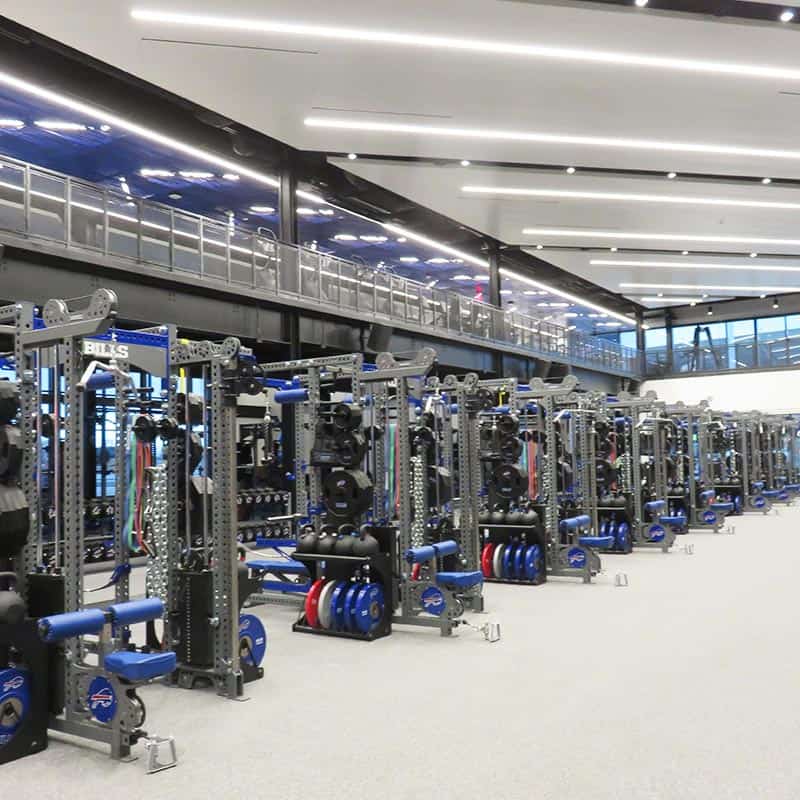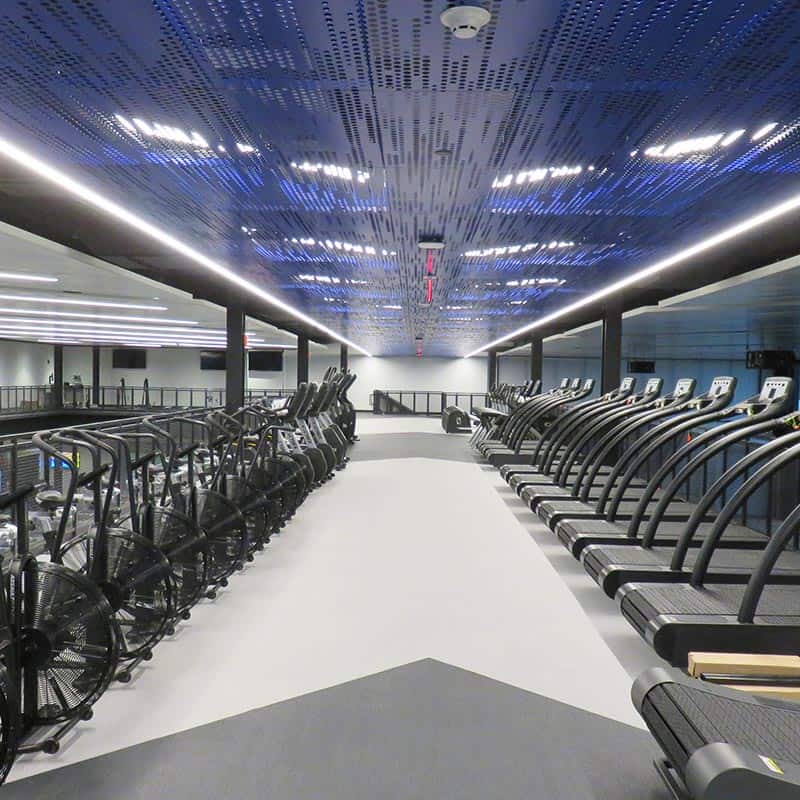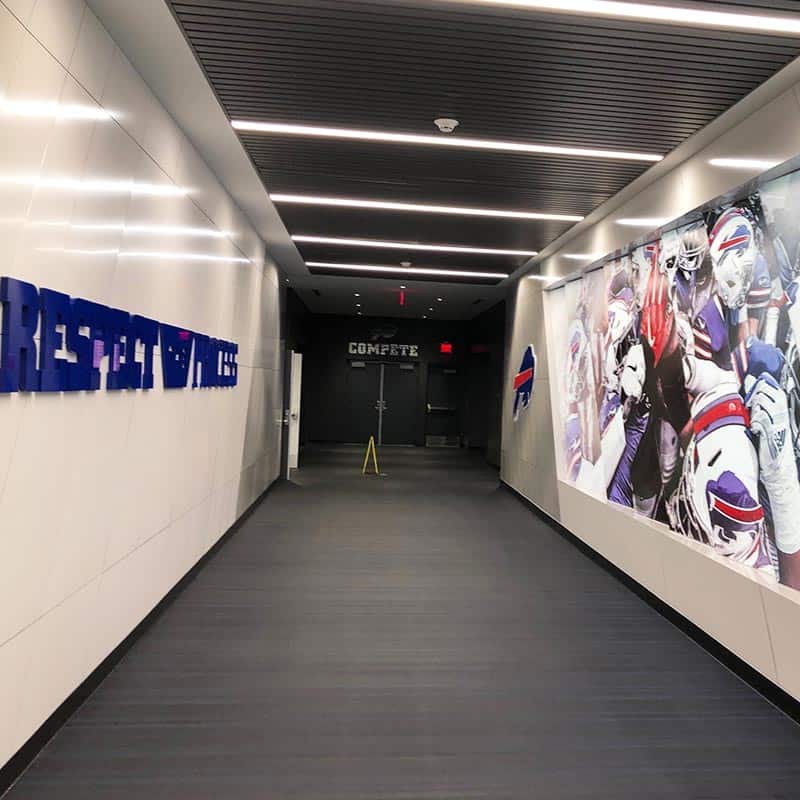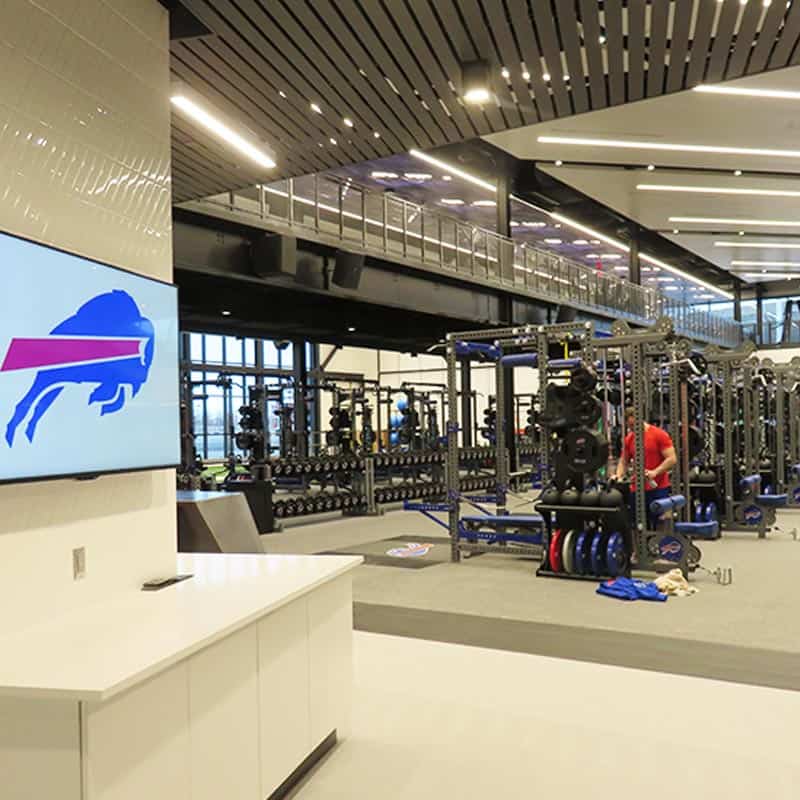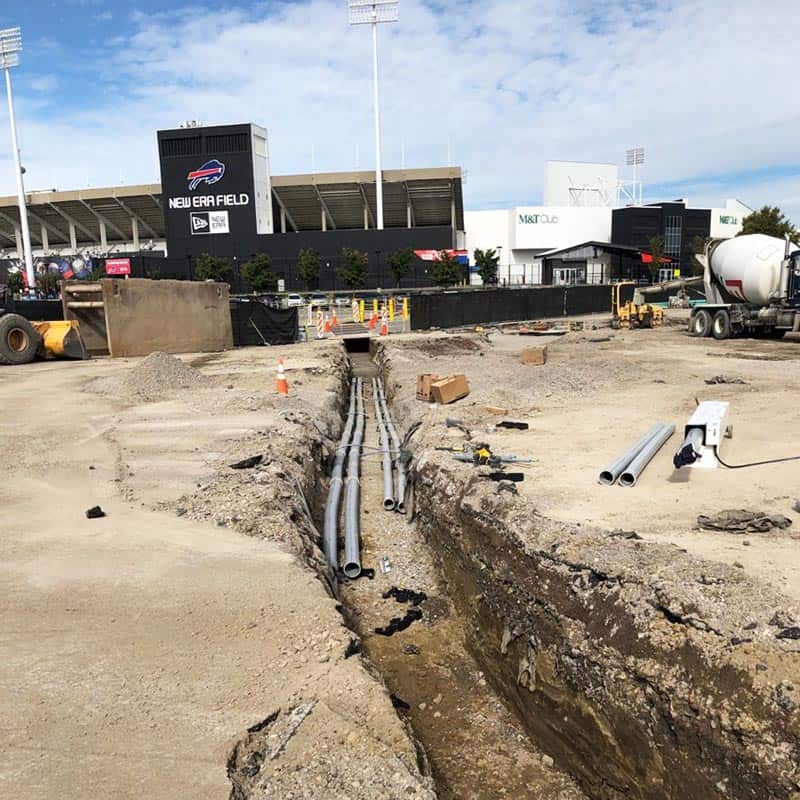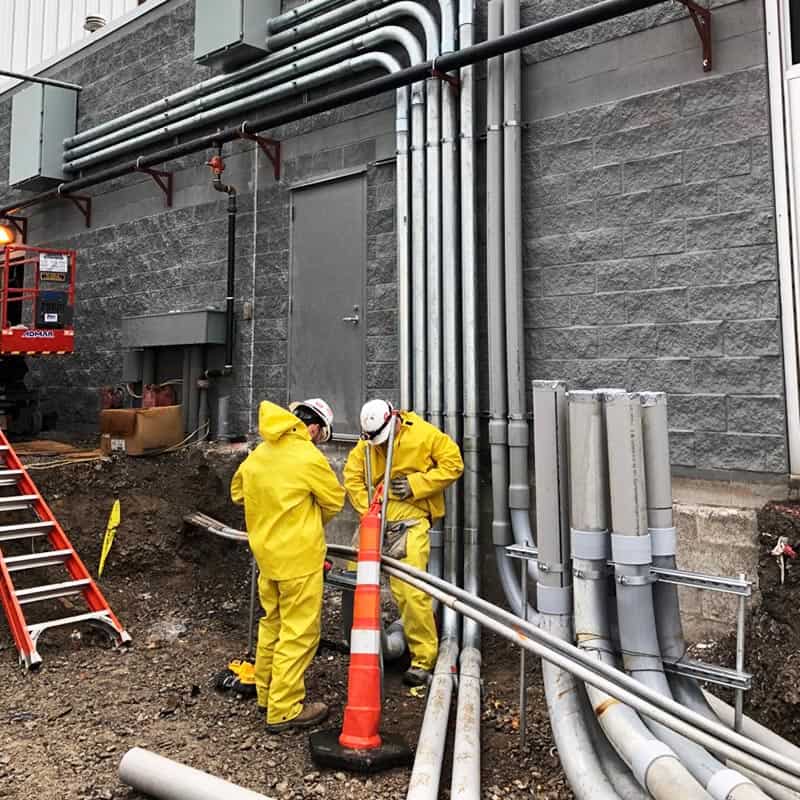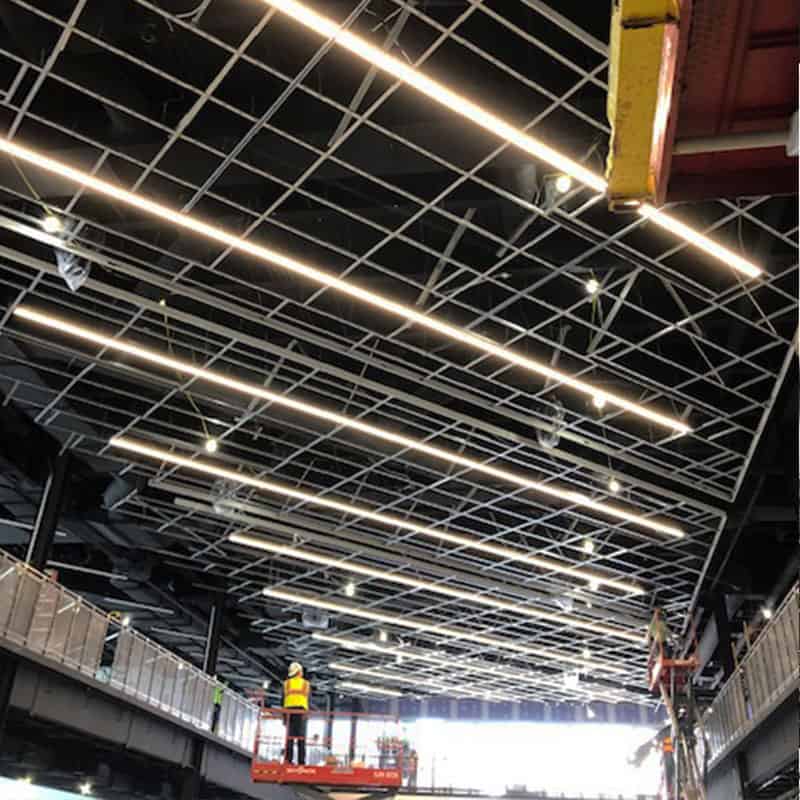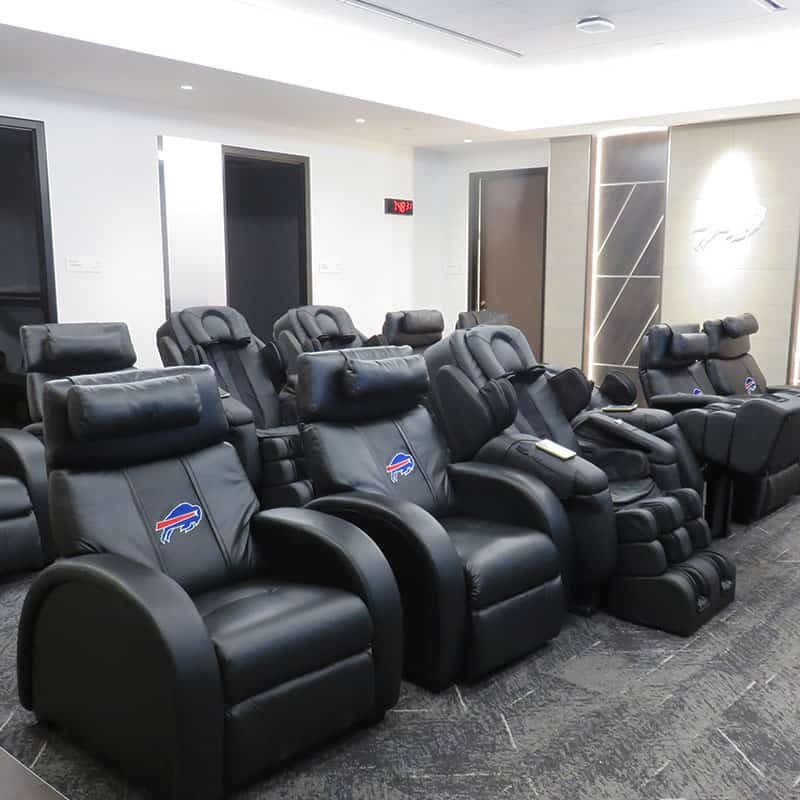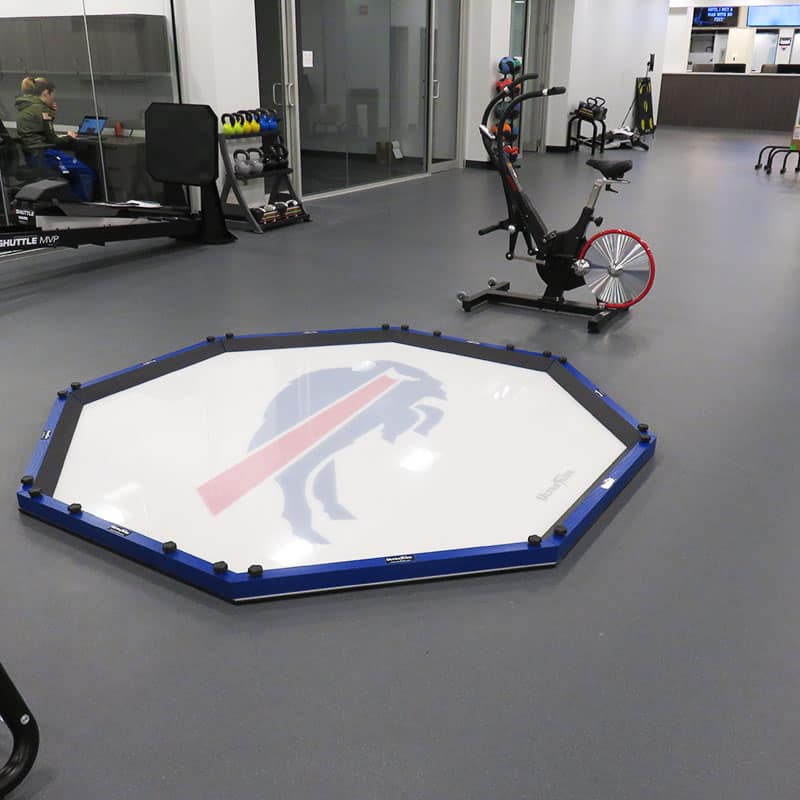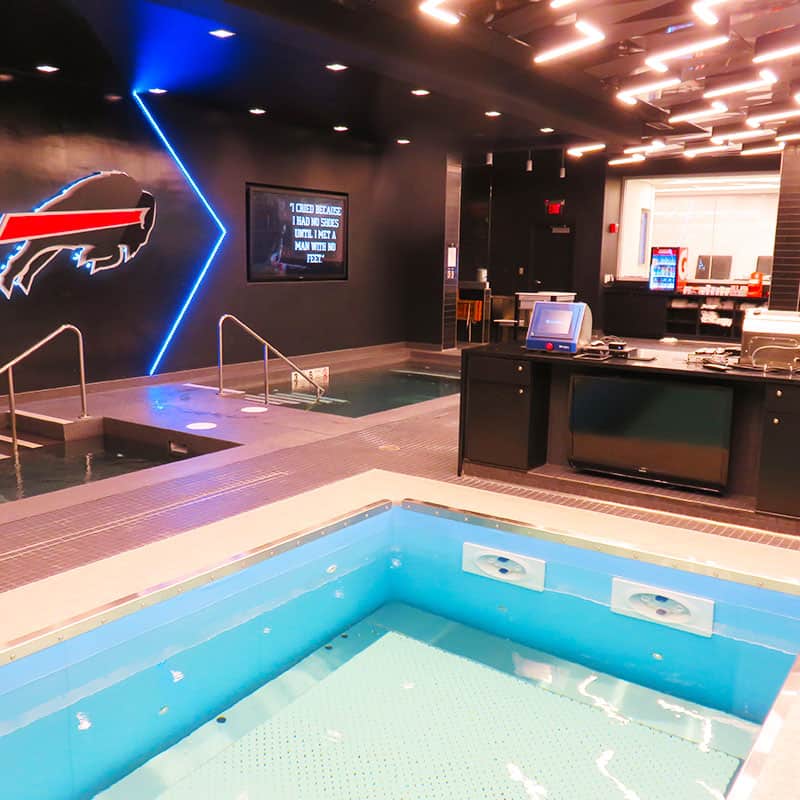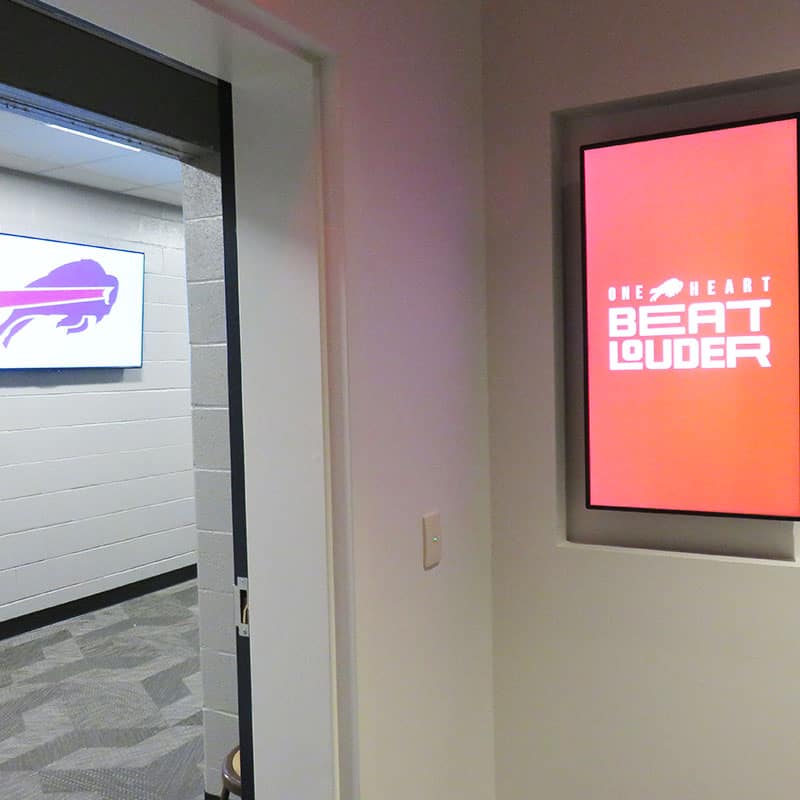 X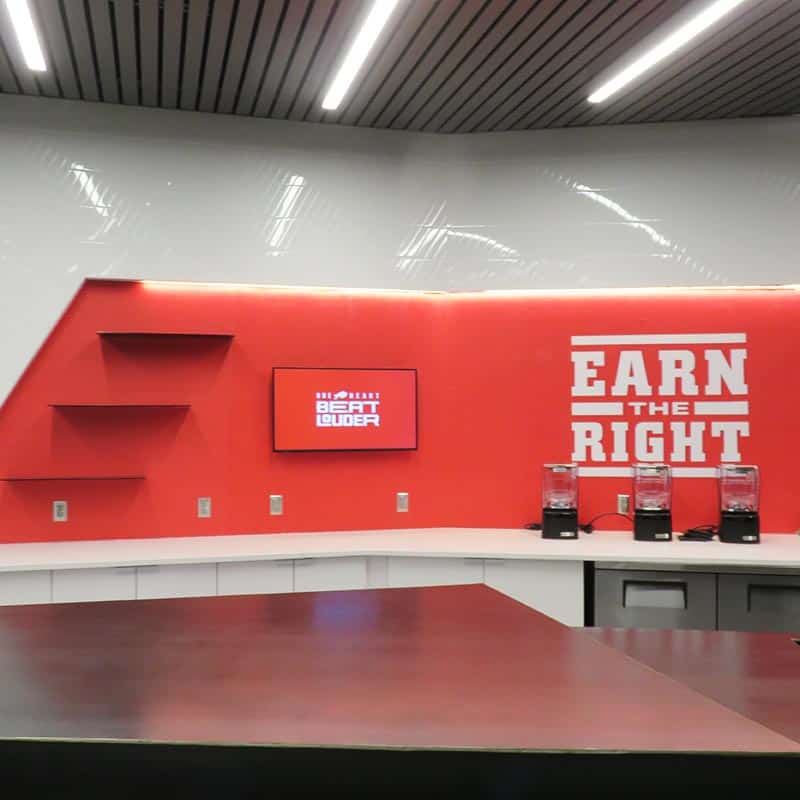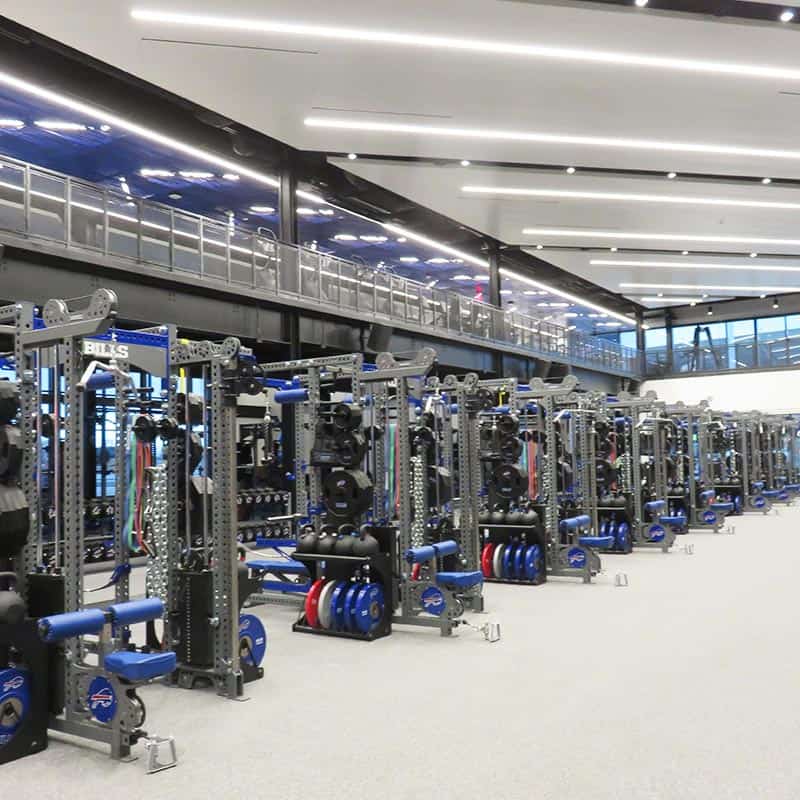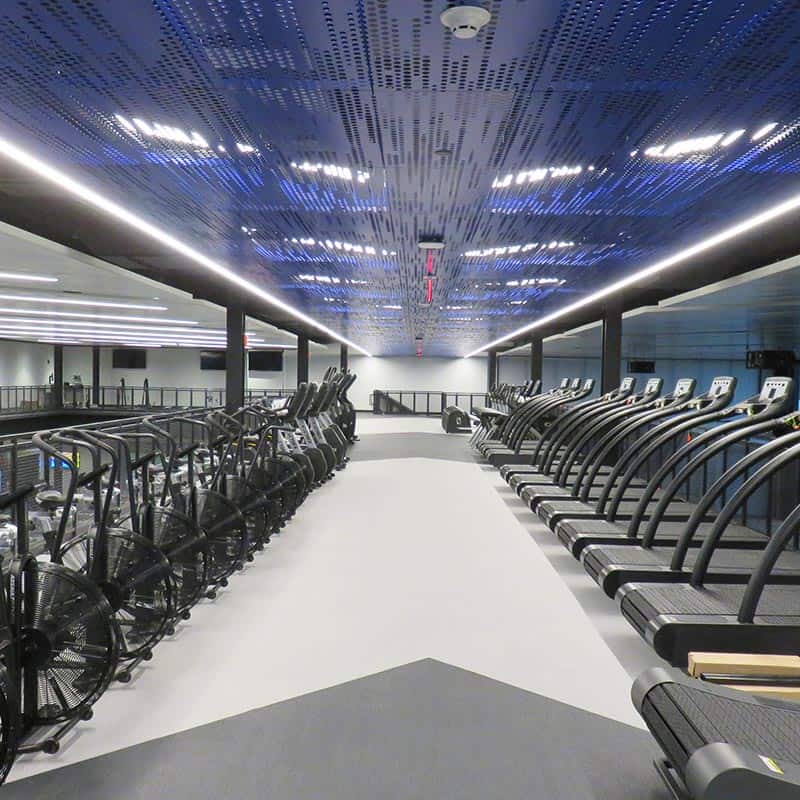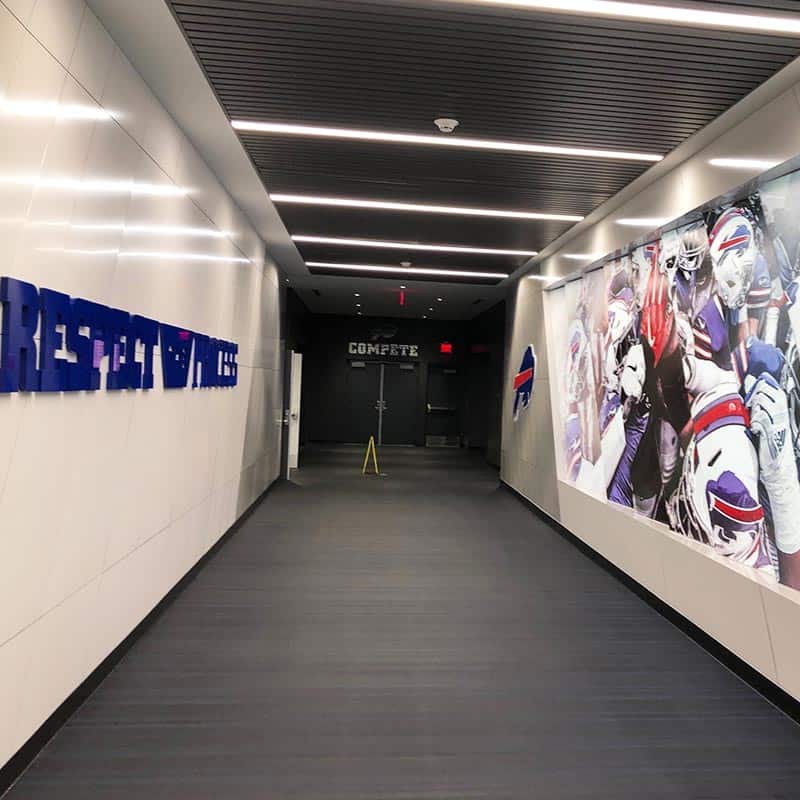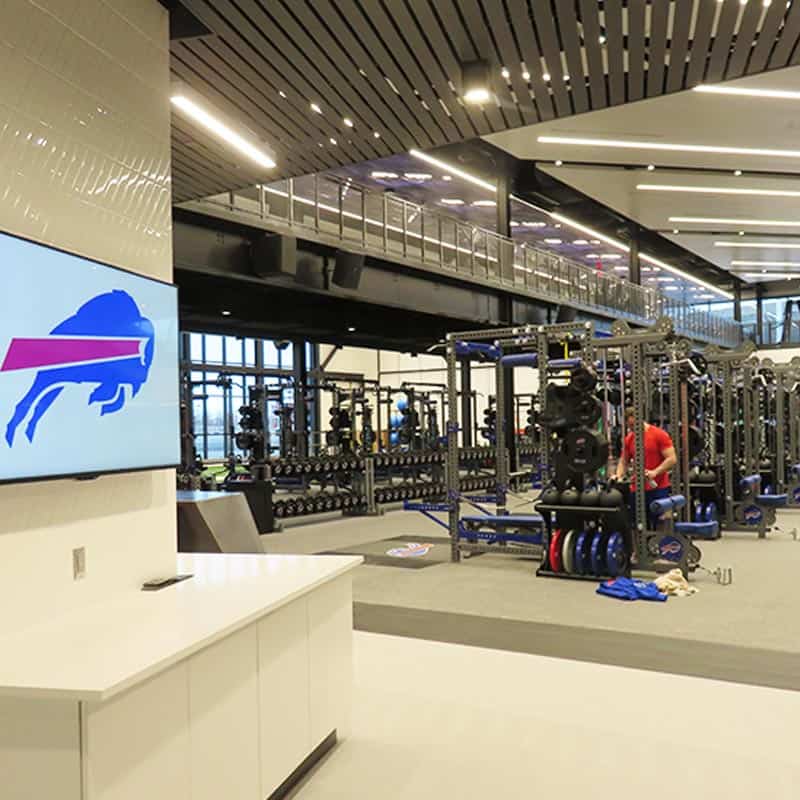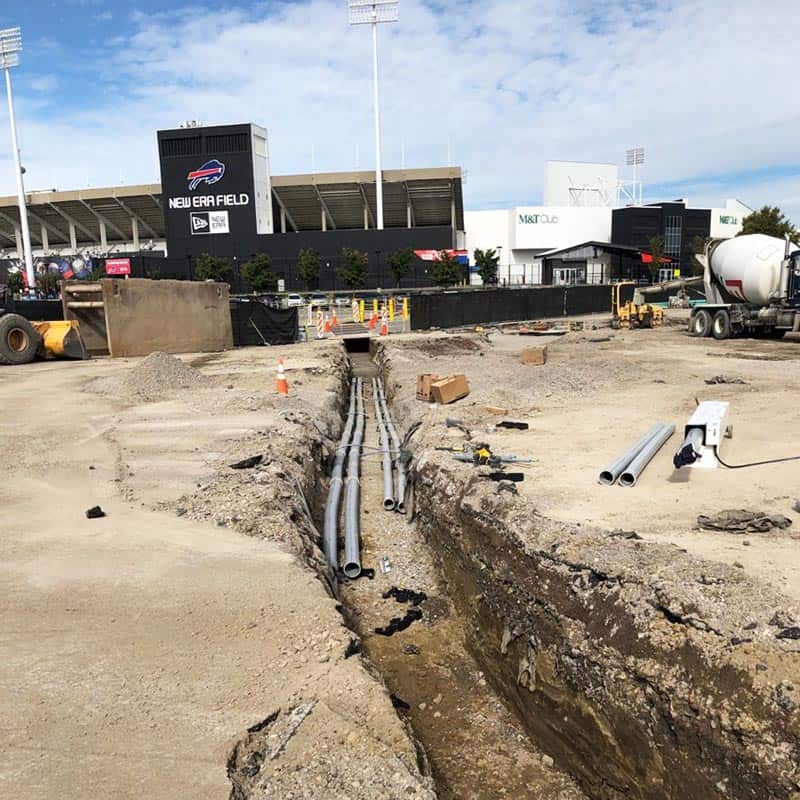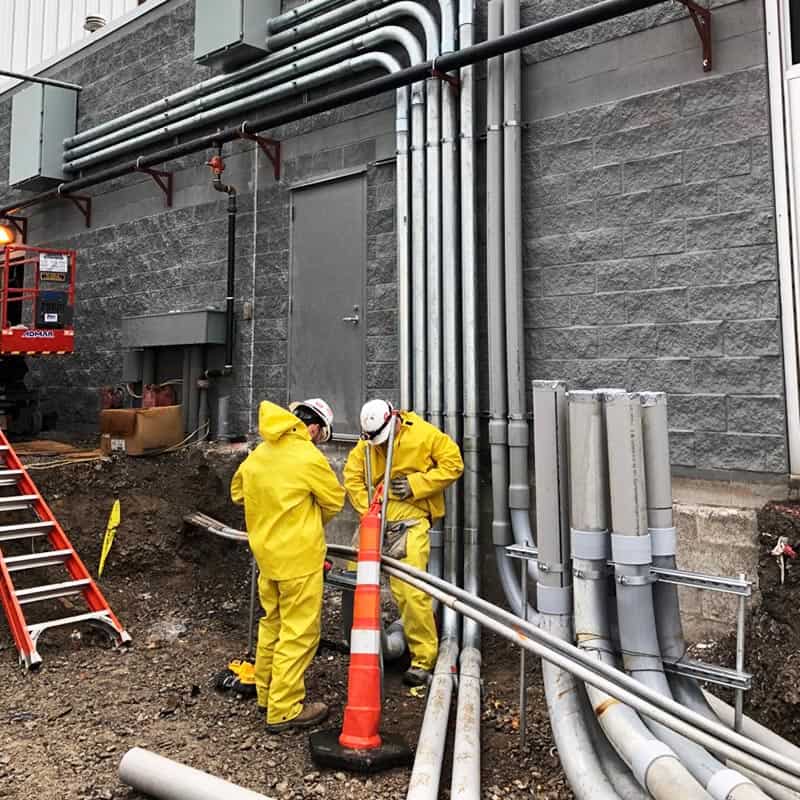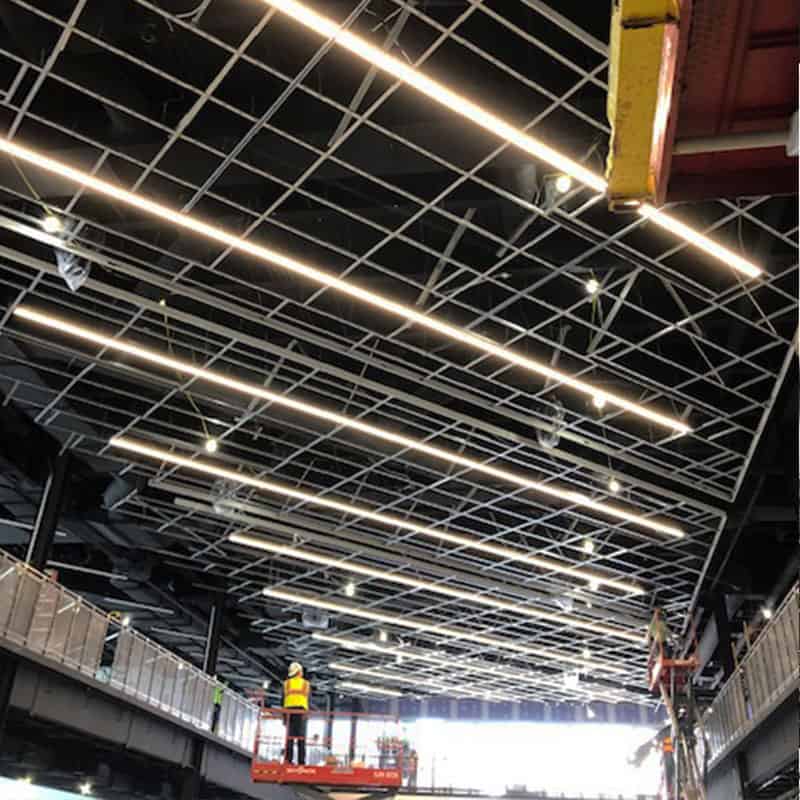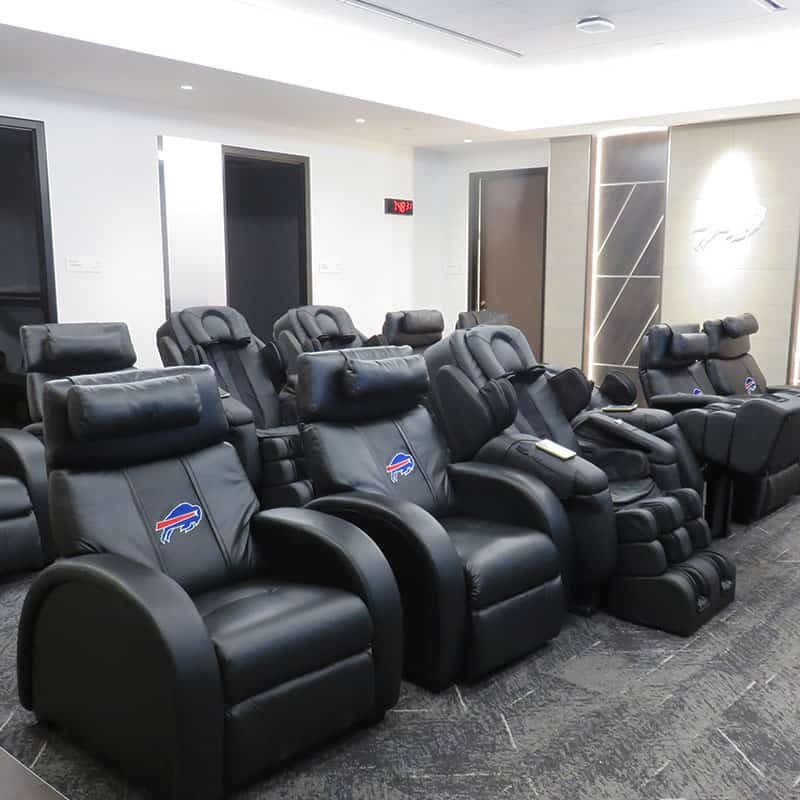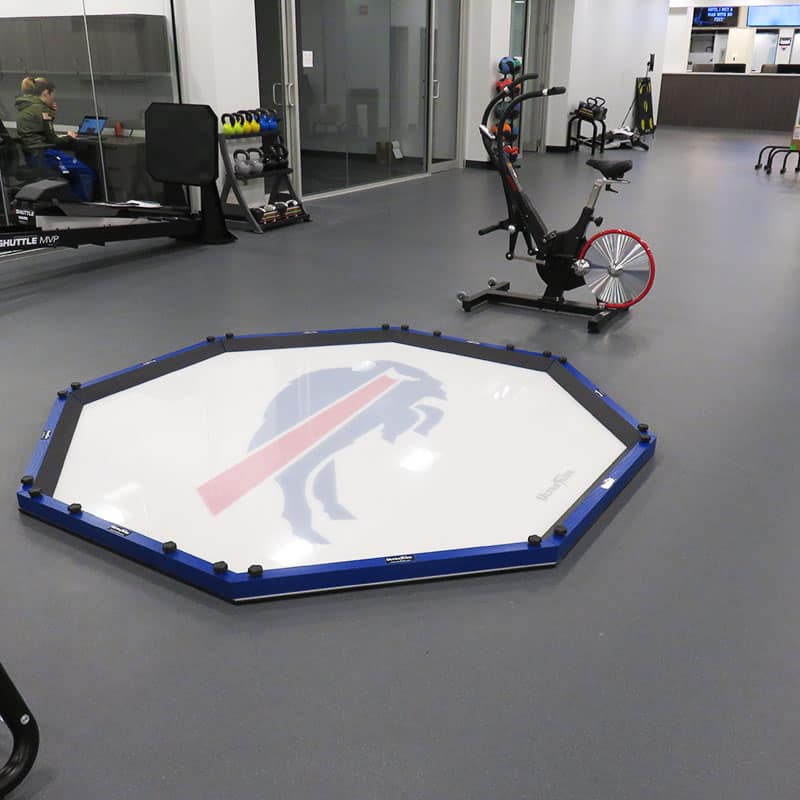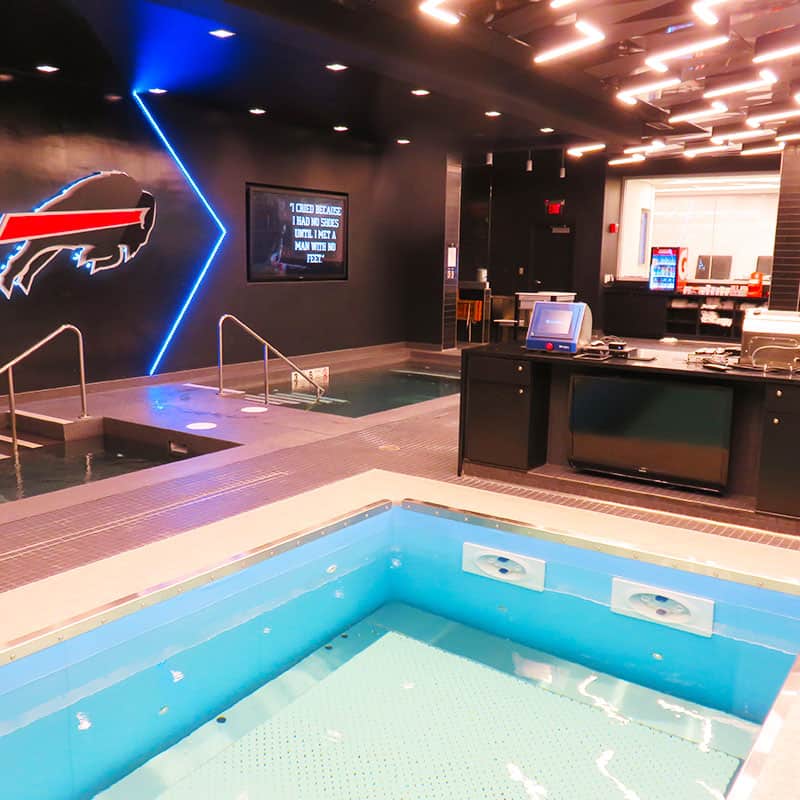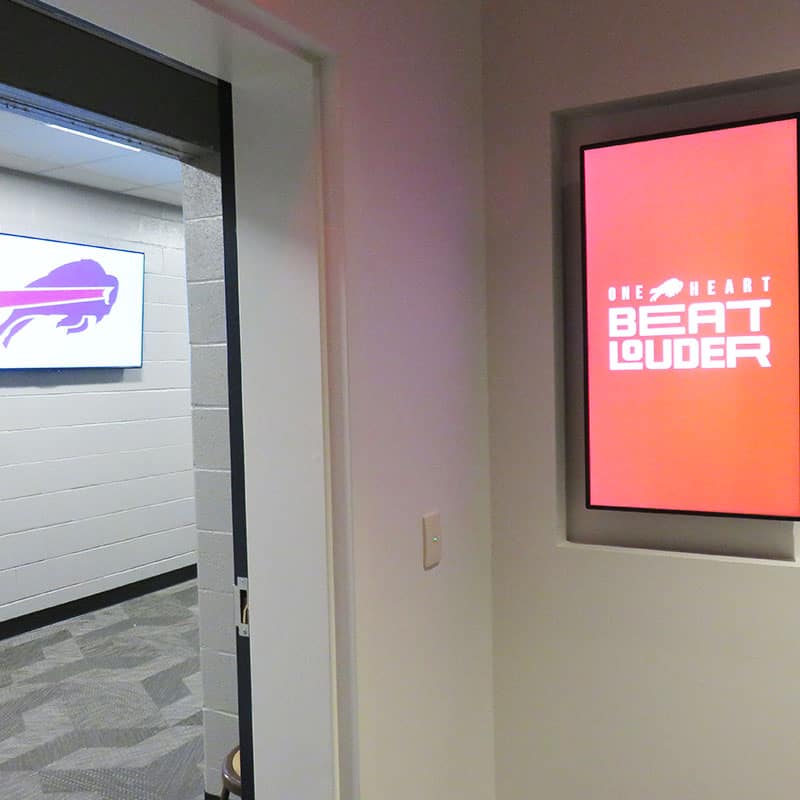 Do you have a project in mind?
Request a complimentary consultation with one of our experts.
"*" indicates required fields