Orchard Park, NY
Highmark Stadium & Complex
Creating a Better Fan Experience
Prior to the 2017 season, Frey Electric upgraded the six pole lights with 384 LED fixtures. The upgraded LED's illuminate the playing field.
The new LED's were installed using a basket suspended from a 150 ton crane. Each light is engineered and angled a certain to way maximize the lighting within the stadium. The poles, which rise 100+ feet above the stadium, required planning and scheduling around the weather and shipments dates of the product.
The LED's run on a quarter of the energy compared to the old lights. The project included the removal of the 360 existing lights, painting the poles and installing the new LED fixtures. The new LED fixtures reduced the need for yearly maintenance.
Frey Electric, the Preferred Electrical Contractor of the Buffalo Bills, has been working with the team for decades, completing many successful projects including the new luxury dugout suites, sound system upgrades, club level radiant heat upgrades, 2014 stadium-wide upgrades, WiFi installation, among others.
PROJECT METRICS
LED's Use 1/4 Of Energy
Produces Approx. 30% More Light
150 Ton Crane To Reach Lights
Removal Of Existing 360 Fixtures
Installation 380+ New LED Fixtures
Reduces Yearly Maintenance & Waste
BMS
Communications
Data
Fire Alarm
Lighting
Power
Security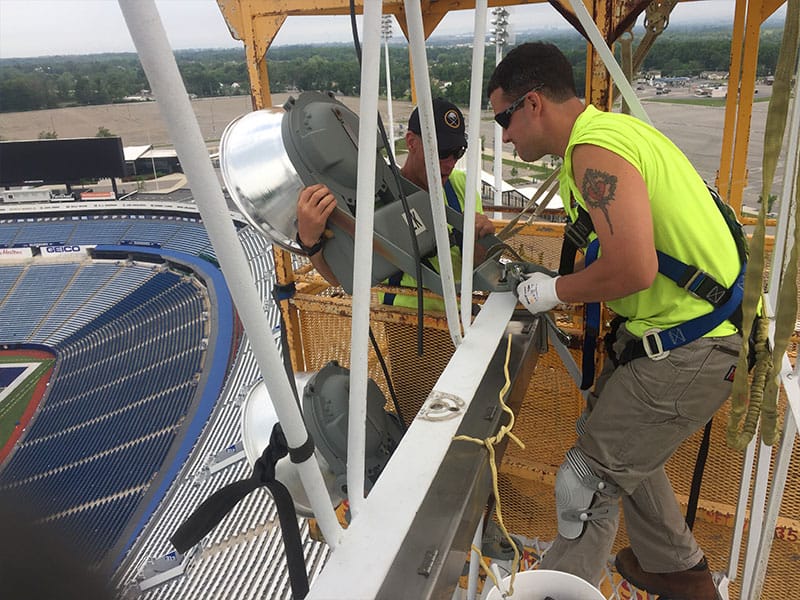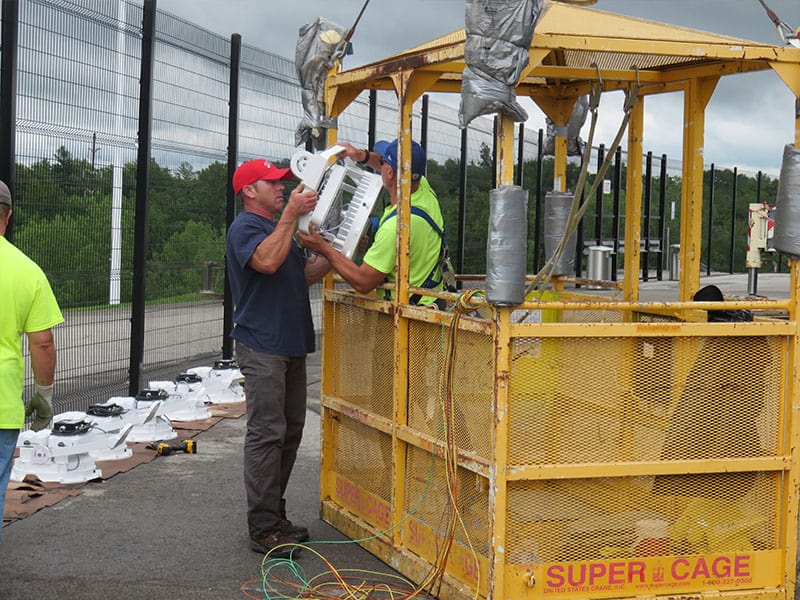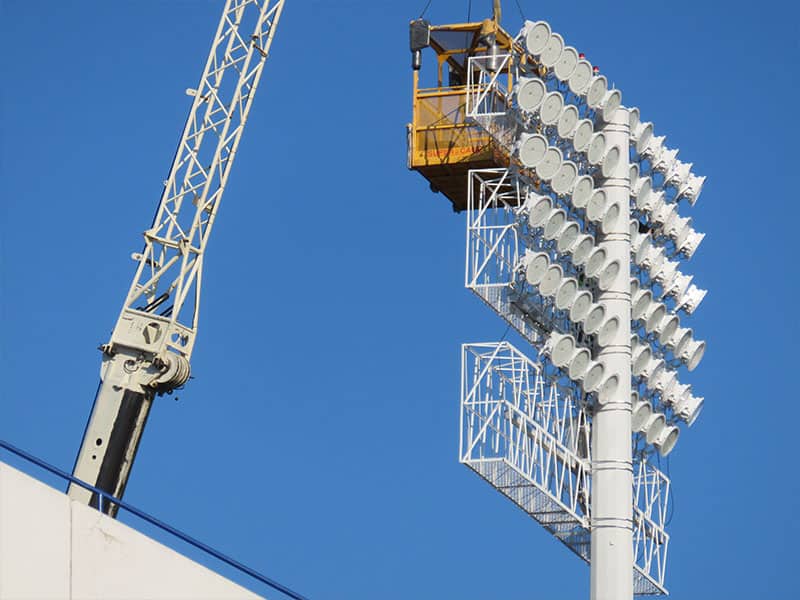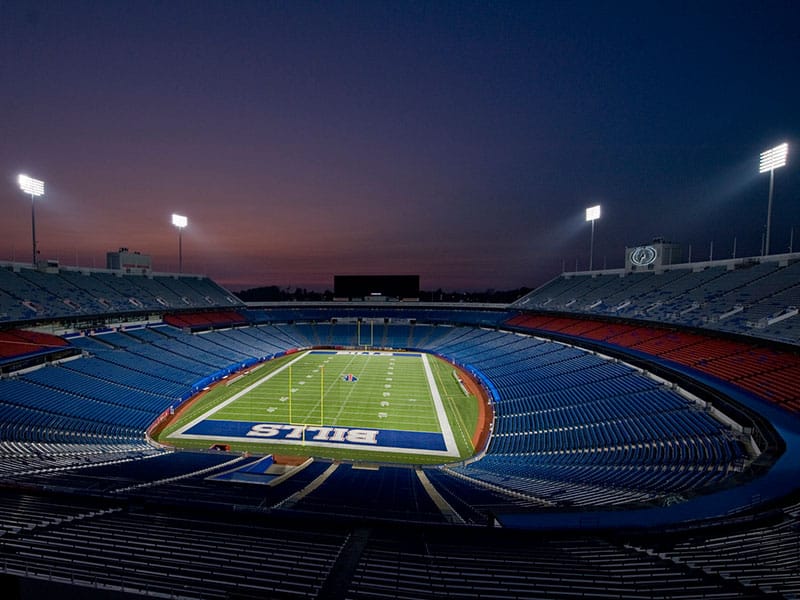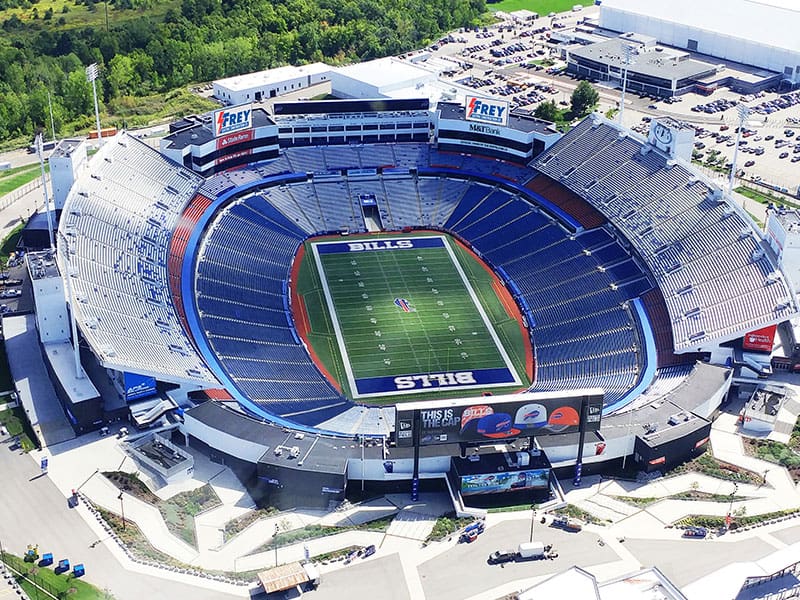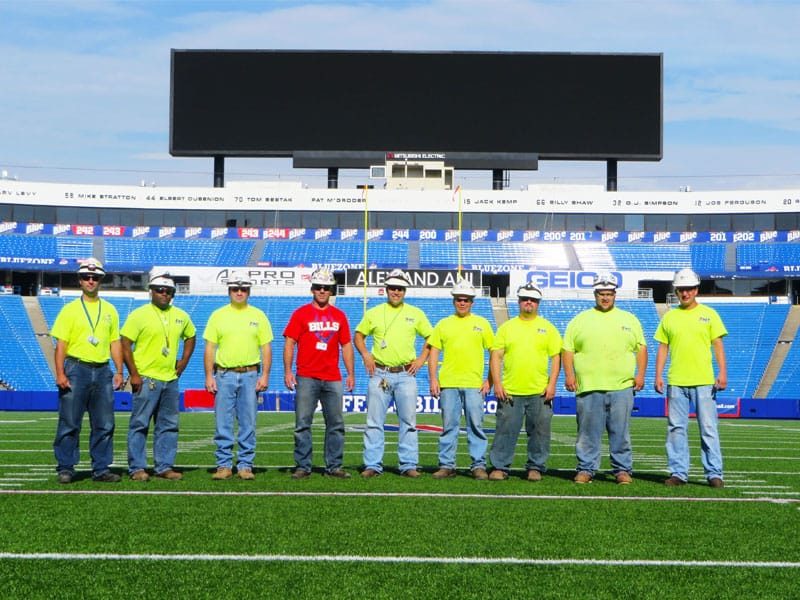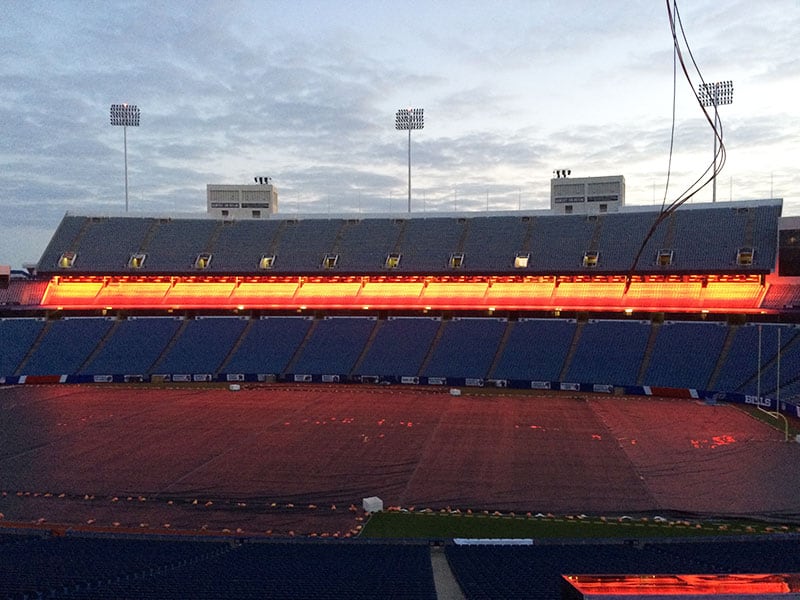 X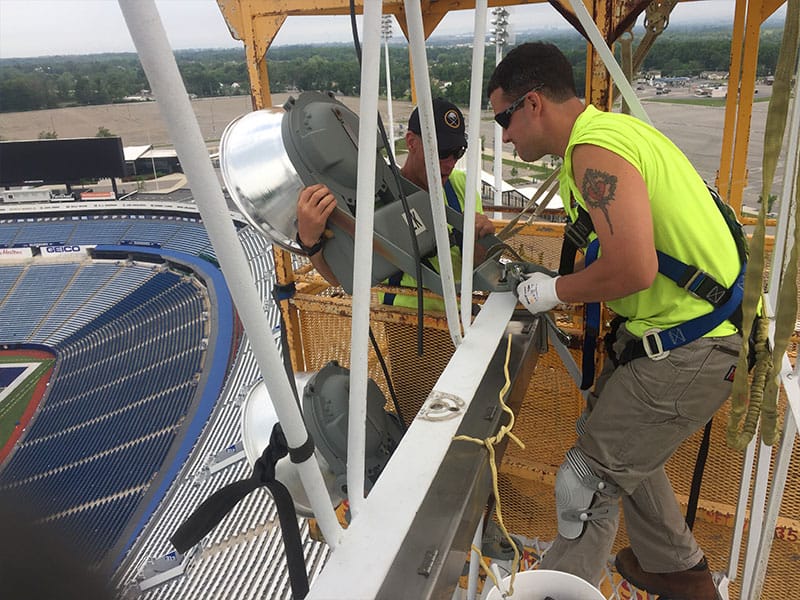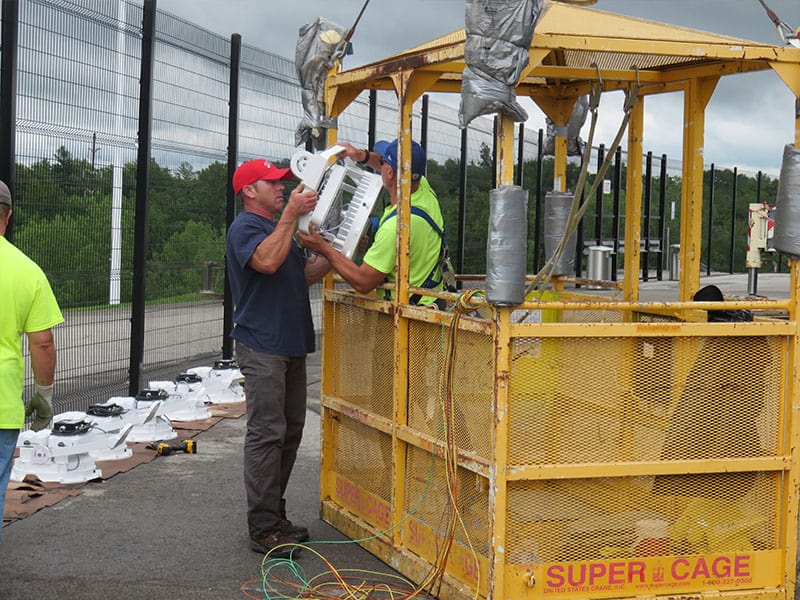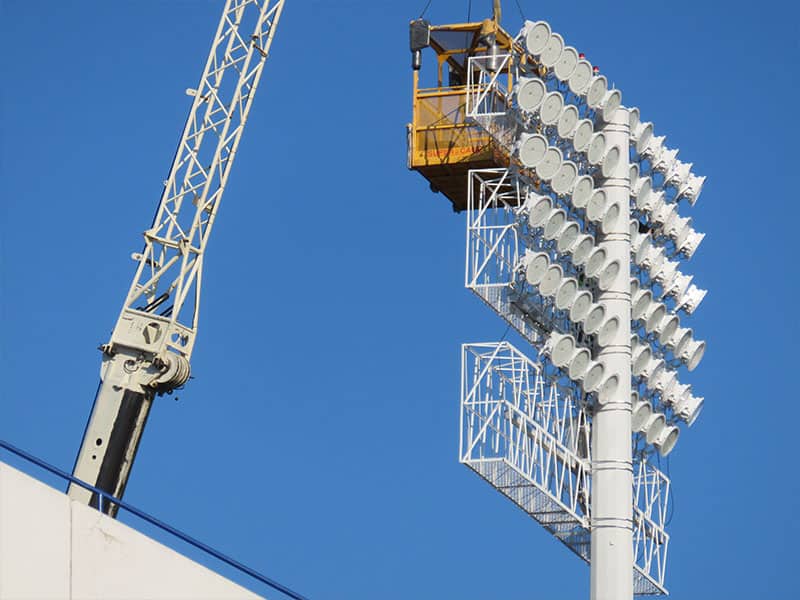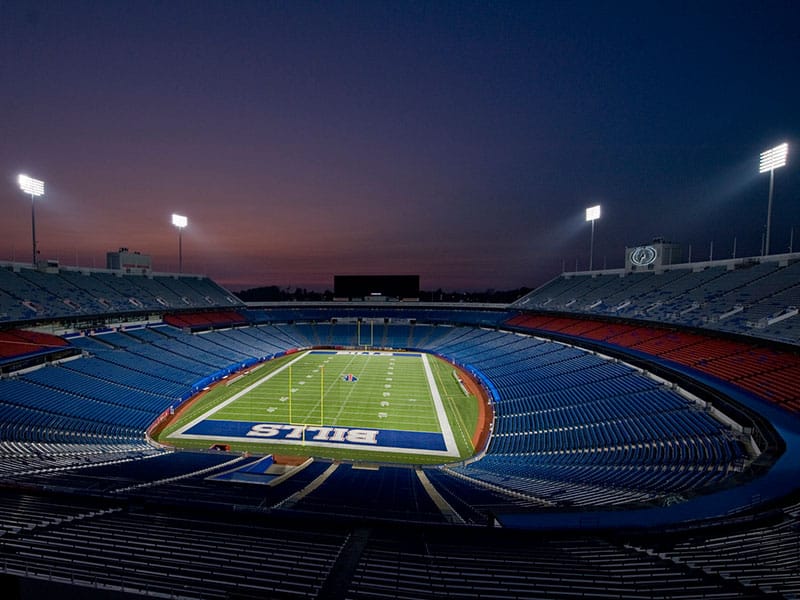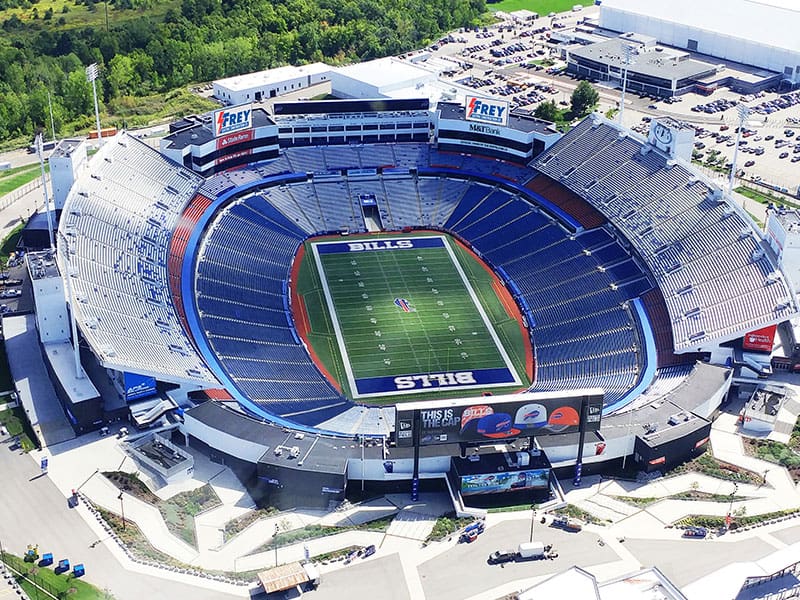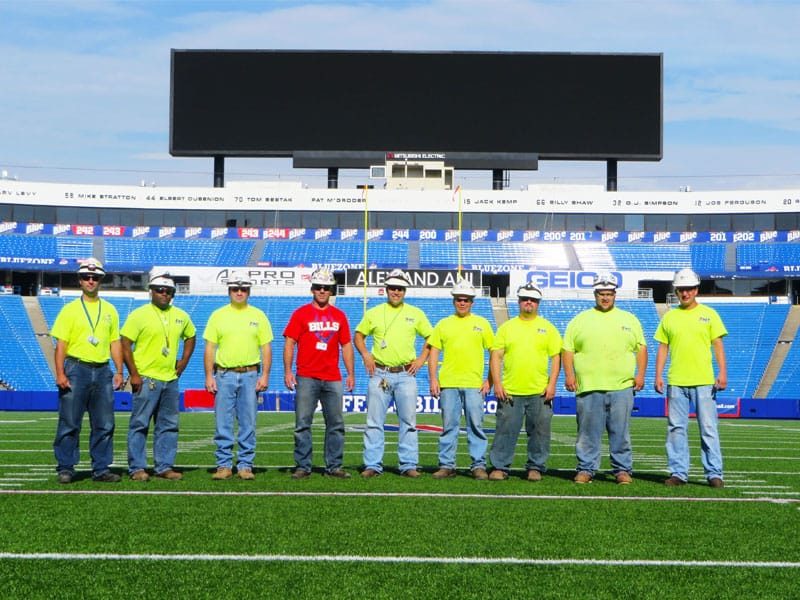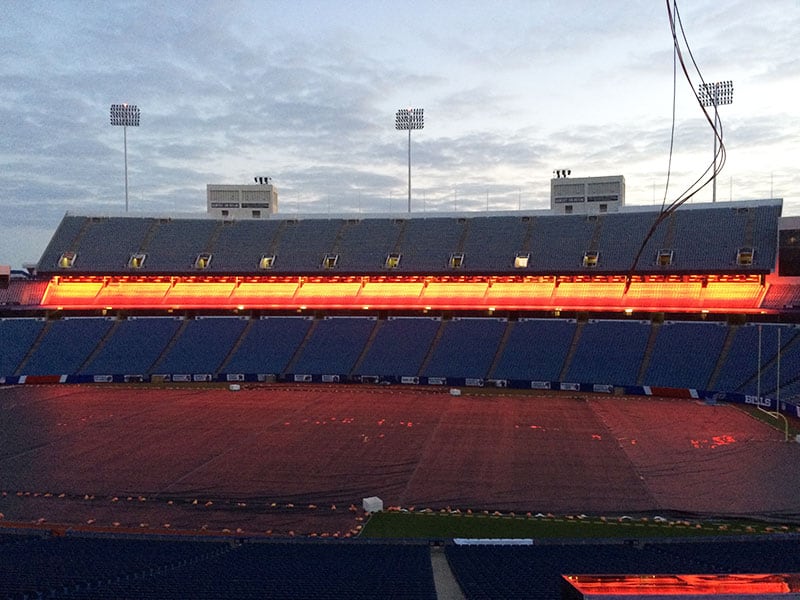 Do you have a project in mind?
Request a complimentary consultation with one of our experts.
"*" indicates required fields