Thermo Fisher Scientific completes $76M expansion on Grand Island
From Buffalo Business First, Katie Anderson – Reporter, Buffalo Business First
A life sciences manufacturer on Grand Island has completed an expansion, adding more than 44,000 square feet to its bioproduction campus on Staley Road.
The $76 million expansion of Thermo Fisher Scientific's dry powder media facility is expected to add 100 jobs in research and development, operations, manufacturing, human resources, engineering and maintenance. Dry powder media is a cell culture raw material used to manufacture biologics, including vaccines, anti-cancer therapeutics and more.
The company, which is based in Waltham, Massachusetts, has been in Western New York for 60 years. It employs 1,600 people at the Grand Island facility, which is the largest biotech media facility in the company's network.
The local expansion is part of the company's $650 million investment to double its manufacturing capacity by next year to meet demand for the development and manufacturing of new vaccines and biologic therapies.
Especially during the pandemic and a rush to develop Covid-19 vaccines, there was a big demand for capacity in the biologics market. Grand Island is where the company makes its Gibco cell culture media and supplements, which are used in the development and manufacturing of more than 250 commercial biologics, like gene therapies and vaccines.
"With the harmonized capabilities of our global manufacturing sites that enable us to prove equivalency in manufacturing, we're able to support current demand while priming for future growth and continuously enhancing our customer experience globally," said Dr. Kate Torchilin, president of biologicals and chemicals at Thermo Fisher, in a news release.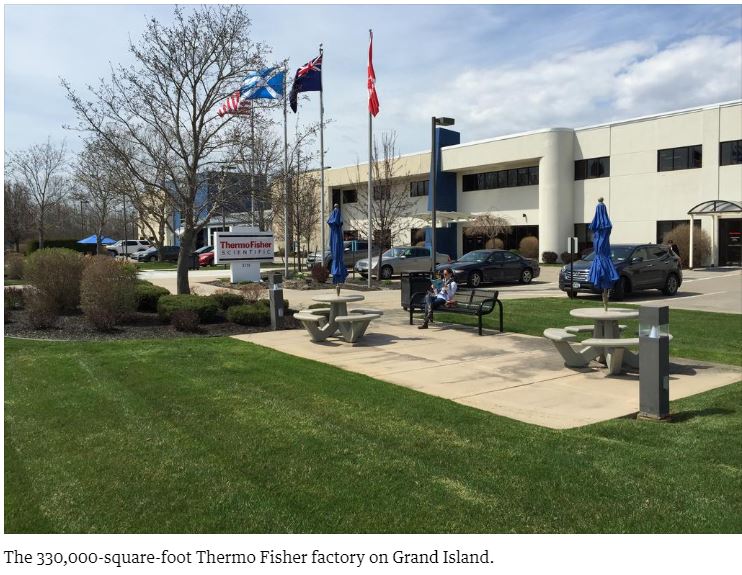 Do you have a project in mind?
Request a complimentary consultation with one of our experts.
"*" indicates required fields