Western New York Safety Conference, April 19-20
The annual Western New York Safety Conference is coming up in a few weeks. The two-day event is packed with valuable information that can keep you and your company safe.
Our Safety Director, Eric F. has been a board member for the WNYSC for over 8 years and is always putting the information from the conference into practice.  Frey Electric is proud to be a corporate sponsor.
Learn More: https://wnysc.com/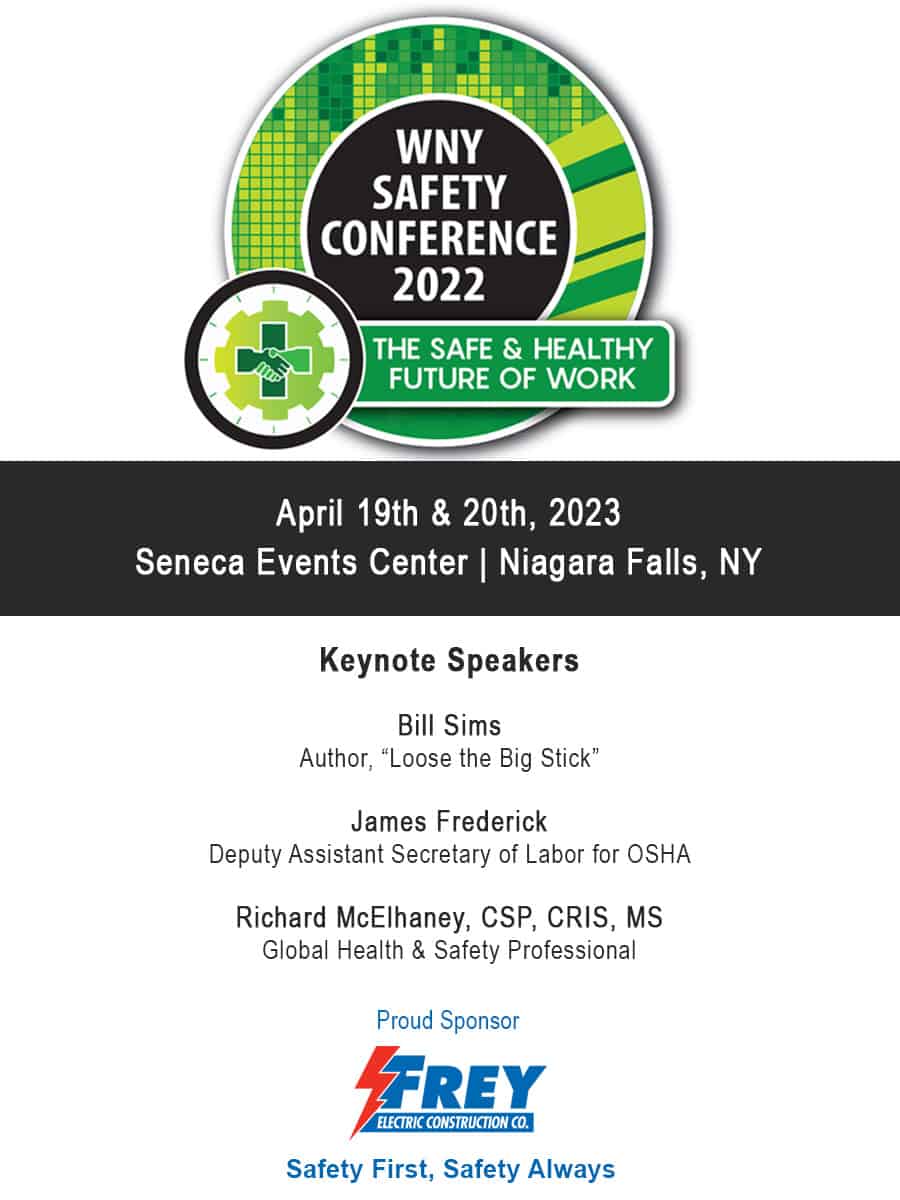 Do you have a project in mind?
Request a complimentary consultation with one of our experts.
"*" indicates required fields